We are proud to service the biggest, and best, clients in the business.
Opportunity Media provides best-in-class services to a host of clients worldwide. Here are just a few.
Content Companies
Lifetime
As the premier entertainment destination for women, Lifetime is dedicated to championing every woman and girl's right to be whomever and whatever she wants to be. We help inspire every woman to find her swagger. We proudly tell stories for, by and about women with the highest-quality original programming spanning scripted series, nonfiction series and over 75 original movies annually that continue to define the TV movie genre. Lifetime serves over 88 million households across the U.S.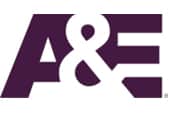 A&E
As the home of Brave Storytelling, A&E takes a closer look at our remarkable humanity - exceptional people and their exceptional stories that push boundaries and reveal hard truths. A&E leads the cultural conversation through high-quality, thought-provoking original programming with a unique point of view. Whether through the network's distinctive brand of award-winning disruptive reality or groundbreaking documentary, it's only by looking closer that we see. A&E now reaches over 88 million homes.
History
HISTORY is the leading destination for trusted, premium, scripted and unscripted series and specials that connects consumers with history within informative, immersive and entertaining content across all platforms. Our mission is to share the most fascinating, gripping, and relevant stories of human endeavor, connecting where we've been to where we are, and giving context to where we're headed. We believe that for history to be written, it must be made - and history is made every day. History now reaches over 89 million homes.
Lifetime Movies
Lifetime Movies is a 24-hour ad-supported cable network that airs contemporary films for and about women. Films include made-for-television movies, mini-series, select theatrical releases and independent films. With a refreshed brand and programming strategy, Lifetime Movies is now the entertainment destination for women to connect to powerful stories and experience real emotion through our original premiere movies, series and soon-to-be-developed documentaries and scripted dramas. "Notoriously entertaining," our relate-able yet extraordinary characters and suspenseful storytelling of real-life and fictional experiences reel viewers in and keep them engaged. Lifetime Movies has a current subscriber base of over 67 million homes.
FYI
For your inspiration, for your imagination or for your innovation, FYI™ embraces an adventurous, personalized, and non-prescriptive approach to peoples' taste, space, look, story and more. FYI covers a range of stories and experiences that reflect how people live their lives today, not defined by just one passion or interest. FYI is available in 54 million homes nationwide.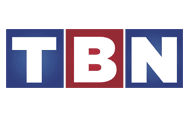 TBN
TBN is the world's largest Christian television network and America's most-watched faith and family channel. TBN is a growing family of over thirty global networks reaching every inhabited continent with a broad range of inspirational, entertaining, and life-changing programming twenty-four hours a day.
Vice
Vice is a 24-hour channel programmed and produced exclusively by Vice. Launching in early 2016, Vice is distributed in approximately 70 million homes, and features hundreds of hours of new lifestyle and documentary-style programming developed and produced entirely in-house by the youth-centric media brand and digital content studio.
Crime + Investigation
Crime + Investigation™, in 100% HD, is the ultimate destination for crime, investigation and mystery programming. CI opens the door to crime labs, police archives and the justice system, providing viewers with a behind-the-scenes look at criminal investigations, as well as in-depth explorations into the lives of infamous criminals. CI is available in 29 million homes.
Military History
Covering great battles both famous and obscure, generals and foot soldiers, code breakers and spies. From the history of warfare in general to specific wars and battles, to the life of a soldier and the equipment he used, Military HISTORY® provides an expansive schedule of programming that includes documentary specials and series on military subjects. MH is available in 10 million homes.
History en Español
HISTORY en Español™ offers the most popular signature programs from HISTORY®, together with programs from the U.S. and Latin America spotlighting Latin roots and culture. 100% in Spanish, 24 hours a day.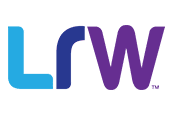 Lifetime Real Women
LRW® (Lifetime Real Women) is a network on which every series is about what's real to the contemporary woman. The network's schedule offers programming ranging from scripted series to specials that inspires, entertains, and highlights true-to-life experiences. LRW has a subscriber base of over 17 million.
Impact Network
Impact is the place for growth, hope and change. The Impact Experience is designed to inspire, inform and uplift your spirit, soul and body. Impact's mission is to provide enriching entertainment that impacts lives in every way that includes spiritually, physically, financially, mentally and emotionally.
History U.K.
History UK takes viewers on a journey through the ages, connecting our modern world with its historic roots in a way that is absorbing, exciting, and often surprising. Its high-quality programming challenges perceptions of the past, telling stories of well-known adventures and those that have remained hidden over time. Through contemporary filmmaking techniques, vivid reconstruction and gripping narrative, HISTORY transports you from the sofa into the thick of the action.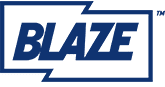 Blaze
BLAZE is freeview entertainment channel which celebrates people who achieve the extraordinary through determination, courage, and a hint of maverick spirit. American by nature, but distinctly British by nurture, it raises the flag for real people who boldly follow their own path.
Crime + Investigation U.K.
Crime+Investigation UK investigates the darker corners of human life. It offers viewers stories of real life crime that are the inspiration behind their favorite TV dramas – and often more incredible.

H2 U.K.
H2 UK is a channel where information is entertainment, experienced in unexpected and exciting ways. H2 digs behind the story, covering science, military history, ancient history and modern history, revealing the connections and unearthing the little-known facts of the world around us. There is more to explore, more to know, more to understand, more 2 history.
Syndicated Programs: Jalbert Productions International
Xterra USA Championship
Triathlon competition hosted at Utah's world class Snowbasin Resort. Professional's and age groupers from nearly every state vie for the title of National Champion and their share of the prize purse.
Xterra World Championship
Triathlon competition from Maui, Hawaii. The final race of this international series where triathletes compete for this title and their share of the prize purse.
In Search of Speed
A one-hour special which is a prelude to the 2015 Alpine World Ski Championships in Vail/Beaver Creek, CO. It includes exclusive interviews with the US Ski Team stars.
Ironman US Pro Championship
Approximately 2,500 athletes from around the globe compete in this ironman competition. The competition takes place in St. George, Utah and surrounding areas.
Marketers
Bissell
Bissell is one of the largest privately owned vacuum cleaner and floor care product manufacturing corporations. Bissell has spent years developing cleaning tools designed to keep living environments up to the highest standards.
Guthy-Renker
Guthy-Renker is one of the world's largest and most respected direct marketing companies, with distribution in more than 68 countries.
Shark Ninja
SharkNinja is the maker of class-leading Shark® vacuums and the innovative line of Ninja® kitchen appliances.
Total Gym
Total Gym® is the world's leading privately held manufacturer of functional and bodyweight training equipment. The company's Total Gym products are used in 14,000 physical therapy clinics, athletic training facilities, hospitals, universities, professional sports teams, and health clubs.
Philips
Philips is a diversified technology company, focused on improving people's lives through innovation in the areas of healthcare, consumer lifestyle and lighting.
Thane
Thane is a leading marketer of innovative consumer products launched through direct response television and sold through multiple distribution channels worldwide.
Travelocity
Travelocity is one of the world's largest online travel companies, with an extensive portfolio that includes some of the top travel brands in the world.
1-800-Flowers
1-800-Flowers.com, Inc. is a floral and foods gift retailer and distribution company in the United States. The company's focus, except for Mother's Day and Valentine's Day, is on gift baskets.
Fanatics
Fanatics, Inc. is an American online manufacturer and retailer of licensed sportswear, sports collectibles, NFTs, trading cards, and sports merchandise, as well as sports betting and iGaming.
Goldbelly
Goldbelly is an online marketplace for food products. Customers can order products from restaurants, bakeries, delis, etc. and have them shipped across the United States. The ordered food sometimes requires preparation and cooking.